If there is anything I would refer to as an old-but-new wine that never lost its taste then, it is content marketing.
This is because content marketing as an old marketing concept and strategy has been widely used by most successful companies over the years.  They still used it till date without losing its value.
No doubt, if you have been around the digital marketing arena, then you already know that content marketing is a buzzword, and there are hundreds of articles published with the keyword each day.
But the fact still remains that most persons, especially newbies (beginners) still don't get a clear view of what the concept is all about.
I was discussing with a friend who is a blogger few weeks ago. In the cause of our switch into digital marketing topics, I told him that I am a content marketer. He was like oh! What is that?
This article is set to ensure quick grasp of what the concept is all about in a twinkle of an eye. It also provides in-depth knowledge of how content marketing benefits your business. So even if you have been around the game, don't miss this opportunity.
Have you ever wondered why some companies provide educative and beneficial materials to consumers; without the placement of their products and price tag to immediately compel them into purchase?
Have you in any way been given an educative material or an article sponsored and designed by a particular company that contains relevant information, and yet no sign of intention to sell at an immediate interval?
The truth is that those relevant information gotten from that educative material will soon or later be the reason to trust the company as a competent brand, which will also affect your action during purchase.
That is content marketing in action.
What is Content Marketing?
Content marketing is a type of digital marketing strategy that educates the consumers, make them experts and even advocates of a brand without necessarily showcasing products for sale at the same time.
It is a core part of digital marketing that has been proven profitable and beneficiary when done effectively. It has  also appeared thousands of times in digital marketing publications.
In ensuring you get an in-depth understanding of the definition of content marketing, I carefully selected six powerful definitions that will aid your quick understanding of the concept.
But before then, let me give you a very simple yet comprehensive definition that will help you in the journey.
Content marketing is defined as a deliberate marketing strategy that allows an organization or a company to deliver valuable materials such as articles, e-books, images, videos, audios etc that educate a defined audience with the intention of creating knowledge enhancement and positive brand perception.
Looking at the definition above,  there are underlined keywords. Those words were not underlined for beautification but because they make up the basic ideas behind content marketing. Don't worry, you will understand it better after carefully reading through the definitions below.
6 Definitions of Content marketing
If you type in the keyword "what is content marketing?" on any search engine like Google, am sure you will see a whole lots of definitions.
The good news is that you don't even need to search. Here are 6 definitions of content marketing that will speed up your knowledge.
Ok, let's ride!
Congratulations! I know you have gotten a very big light about the definition of content marketing. Don't stop here, read on, there are better info ahead.
Further Explanations of Content Marketing
The definitions above reveal that business organizations that use content as a strategy do not just end up wasting their resources but they do it to get the goodies attached.
A recap of the definitions above show that:
Content marketing is a deliberate marketing strategy that allows an organization to deliver valuable materials which educate a defined audience with positive intention.
Content marketing is all about educating consumers and enhancing their knowledge via the provision of vital information in order to gain market trust and authority.
For instance, when a consumer gets positive perception about your company or brand it becomes easy to gain authority and trust.
Content marketing is carried out with intention of attracting and matching brands with a specified audience with the aim of getting profitable actions.
Ok, let's take a minute to ask critical questions:
What are your customers' profitable actions?
How does your business benefit from content marketing?
It is simple to answer.
Just know that what leads to a customer's profitable actions and the outcomes are the benefits of engaging in the business of content marketing.
NIKE Inc: An Example of Content Marketing Practice
Nike Incorporated is among the American top and biggest multinational business organizations that is specialized in manufacturing and distribution of footwear, apparel, accessories etc.
Bill Bowerman and Phil Knight founded the company in 1964 as Blue Ribbon Sports.
How did Nike Inc. relates to content marketing?
In 1962, Bill Bowerman, co-founder of Nike began a jogging program and publish a three-page guide article titled "A Jogger's Manual."
In 1966, he published another 90-pages of article titled "Jogging" which gained huge success in America and sold over a million copies. The article contributed immensely towards Jogging activities in America.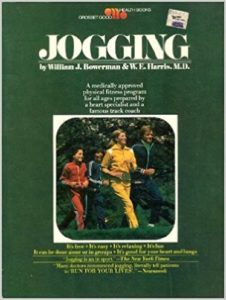 Image Credit: Amazon
4 Ways Bowerman Did Content Marketing
Bowerman never displayed any Nike's product for sale but instead focused on providing valuable materials for his target market.
He focused on engaging his defined audience with the benefits of jogging to their sport life.
He also created demand for foot wears needed to perform better at Jogging and other sporty activities.
He built a community, gained authority and trust by consistently educating his audience about Jogging.
Are you still wondering what you will gain practicing content marketing? Here are 5 common benefits content marketing can give to your business.
5 Benefits of Content Marketing
Brand knowledge Enhancement
When you create relevant content, it is a big way to educate your target audience (potential or actual consumers).
Consumers are rational beings, especially now that industrialization and rapid growth in technology have given them more learning and willpower.
Do you know that savvy-consumers prefer to get good knowledge of what they want before purchase?
A recent study from Mckinsey & Company on consumer decision Journey shows that today, consumers' approach to brands have changed from traditional (simple) approach to a modern (complex) approach.
The study covered 20,000 consumers from three different continents and five industries. Results revealed that consumers decision-making process is in a circular journey of four stages:
Initial Consideration (set of brands to buy)
Active Evaluation (Research process)
Moment of Purchase (Closure)
 Post-Purchase Experience. (building strong expectation to inform the next decision).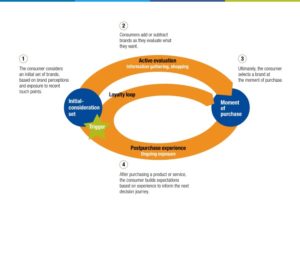 The stages provided a clear picture of how content marketing can be used to follow your customers in their decision journey.
At the initial consideration stage, an amazing and engaging content is needed to attract your consumers towards placing your brand for consideration.
At the active evaluation stage, consumers are seriously looking for relevant contents. They want to gather more information before making any other move.
Content marketing ensures the engagement of consumers with valuable and educative content. This is a in away of bringing them closer to your brand, in order to increase their knowledge about your brand.
Once your brand has successful passed the evaluation stage, a purchase is made.
Don't forget that consumers decision journey is in circle. Hence, after purchase, consumers are building expectation based on experience. This will determine if they will come back or not.
A Good content tells your brand story in the way that consumers will get engaged and not forget the experience in a hurry.
Few weeks ago I asked Vanessa my friend who is a movie freak to tell me the name of a movie among all she has watched since three months.
In less than a minute, she mentioned it. So when I asked why. She replied, "the movie cut me deeply, in fact, the movie's storyline is more or less a part of my life history".
Ok, let's do a quick exercise and see if you will have the same experience.
Take a pause and ask yourself the name of a movie among all you watch six months ago.
Think for a minute. Have you? What is the result? It is simply the most engaging movie you could quickly recall, right?
You see? That's how it is with consumers. They can quickly recall your brand among others if yours seems valuable to them.
Trust is among the biggest challenges of online business. Lots of organizations have lost millions because their customers don't trust them.
Nobody wants to be hurt, I guess right?
So every rational consumer especially online consumers always take drastic measures to ensure their safety.
When consumers trust your brand, they are ready to follow you and they are ready to take a ride with you any time.
Content marketing is the best aid when it comes to gaining a high rank in organic or natural search result. That is, being among the results that will be seen when consumers search online using certain keywords.
Take for instance, when a consumers type a keyword say "Agege Bread". Google search engine displays your company or brand without you paying to get a high rank.
That is a good example of high online visibility with natural or organic search results.
As a matter of fact, all the tweaks of Google search algorithms, whether Panda, Pigeon, RankBrain, Penguin, Hummingbird etc favor one thing and that is "good practice in content creation".
It's clear that good practice in content marketing will always keep you ahead of the game and place you in front of those who need your products.
Getting high rank in Google's search engine result pages (SERPs) or from any other search engine like Bing and Yahoo without paying a damn is cheaper than making payments at intervals, right?
Well, this question is a controversial one as there are still continuous debates about paid and unpaid (organic) page ranking.
Personally, I'll say that both are good depending on your organizational size and the goal you want to achieve at a point in time.
For instance, a start-up in an online business will likely have little capital and will find it difficult to venture into pay-per-click (PPC) ads.
Rather, he will go for unpaid search engine optimization (SEO) tactics to prevent much spending. As a matter of fact, there is no SEO without content.
Obviously, content marketing has the capacity to help in placing your website on top without a single pay to search engines and this makes it cost effective.
Final Note
Keeping it very simple, content marketing involves creating valuable contents for a specified or targeted audience.
It educates, engages and connects your brand with a target audience which later results to beneficial results.
Content marketing has been around the marketing world. A lot of industry players have used it, many are still using it, and more will continuously use it.
In fact, writing about the benefits of content marketing to business organizations will lead to a  very long list of points. Its range does not stop at brand knowledge, trust, high visibility, recall, and cost effectiveness.
Have I missed the benefit you think is more important to you?
Drop your comment. Let's know what you think.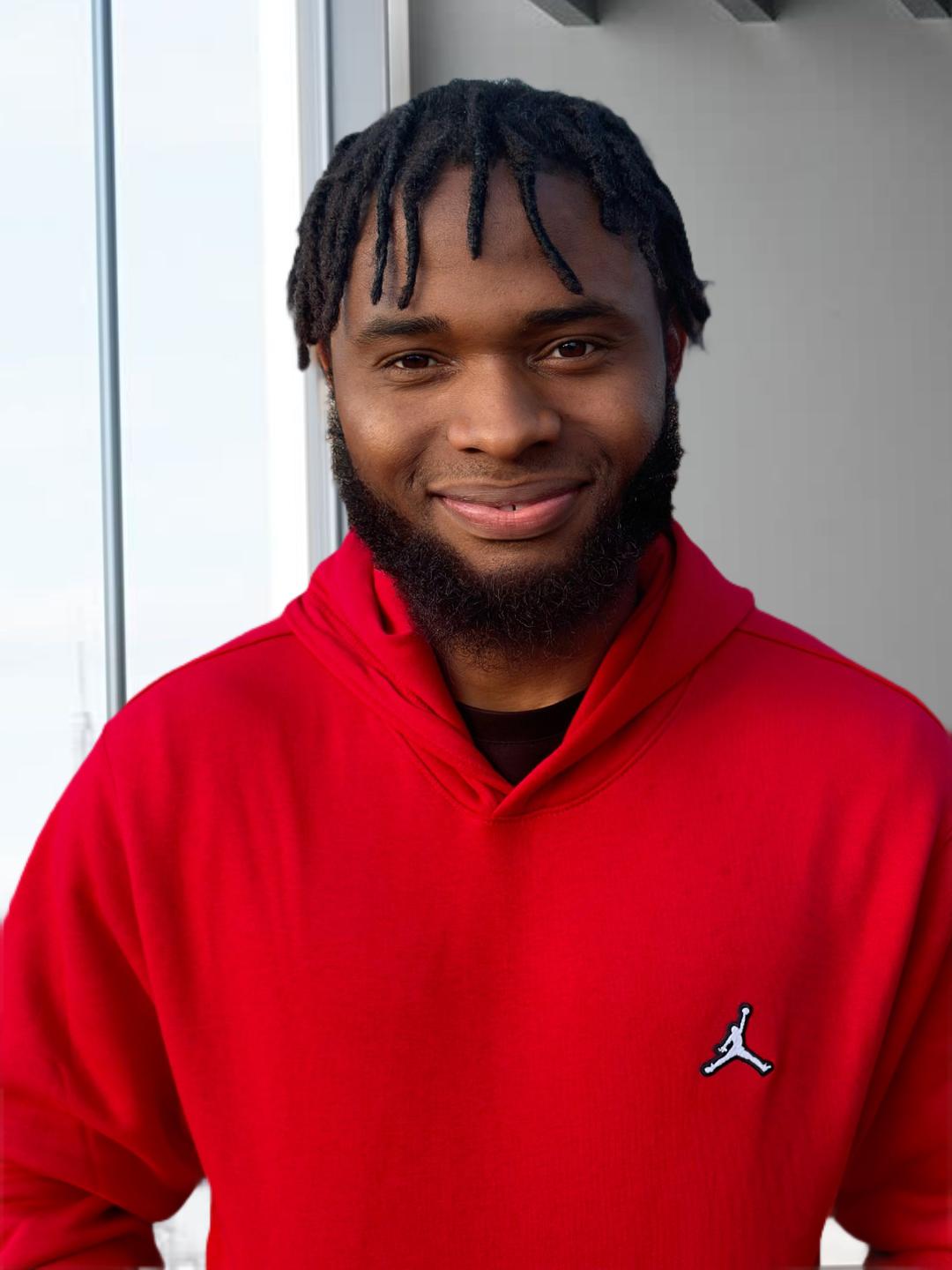 Jackson is an obsessed content marketing specialist. A brand storyteller, not a teller of stories. He is passionate about helping online businesses grow with compelling digital marketing strategies. Follow him on Twitter,  LinkedIn, and Instagram.