Marketing insights 101 is basically meant to open your eyes, let you see whether marketing should to be left for the department of marketing alone or not.
Among the greatest marketing insights I have seen is the one provided by David Packard; "marketing is too important to be left to the marketing department."
If you must grow either as a digital marketer, as a manager or business owner; you ought to never joke with words of coming from gurus in your industry or field. Because they are like words of wisdom, coming from the wise ones.
Having marketing insight helps you in applying marketing principles to grow your business. So whenever you come across great marketing-related statements like that of David, you write them down in your mind.
I took a deep thinking when I first came in contact with the wise words that came from a business guru, David Packard. So before I unleash the insights I got. Let me re-introduce you to this great man, that's if you don't know anything about him before.
Who is David Packard?
David_Packard  is an American electrical engineer and co-founder, with William Hewlett, of Hewlett-Packard (HP) corporation. He served as president in 1947–1964 and the position of CEO in 1964–1968.
Am sure you know much about HP company than the David. Who does not know HP in the technology industry? HP assumed the position of the world's leading personal computer (PC) manufacturer as at 2007 to Q2 2013 before Lenovo took over then. So if you have forgotten about HP, you can remember them quickly with their logo.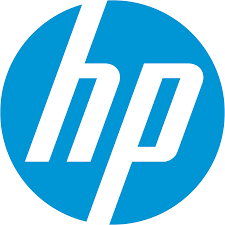 The company, guided by the vision of creating "technology that makes life better for everyone, everywhere — every person, every organization, and every community around the globe", made so much impact in the tech industry with its series of PCs and smart gadgets manufactured and sold globally.
Hey! That's enough about the company, we are more concerned about David Packard and his great insights. So let's get back to business.
Should Marketing Be Left For The Department of Marketing Alone? (Marketing Insights 101)
David really made lots of meaning with just this single statement – "marketing is too important to be left to the marketing department."
.
It simply means that for your organization to grow, marketing must be everybody's business. If you keep it for the salesmen or the marketing manager alone, then you will soon have no place in the market.
The statement also implies that marketing is not just a specialized activity for some set of persons. It consists of the totality of an entire business.
As a CEO, Director or General manager, did you leave everything about customer relationship in the hands of the marketing department? Or you just left everything about sales in the hands of the sales department?
Maybe because they studied marketing as a professional course in school. Or probably they have degrees in those areas.
But David Packard did not study marketing while in school. So why is such great insight coming from him?
Well, the answer is not far fetched. it's because David saw the future of today's marketing trend. He saw the rate at which things were becoming more dynamic.
Why Should Marketing Be Left For The Department of Marketing Alone? (Marketing Insights 101)
If you truly want to survive in today's business world, then you should be eager to provide an answer to the question asked in marketing insights 101. You can easily do that if you read the rest of the article carefully.
Today, competition is not just getting stiff, it's already stiffed. Even if you are the only one selling bread in your area, another person will surely bring bread from another area.
Even though you are the only one that offers a particular service, don't be surprised that your customers will soon begin to get such service from another person at ease and affordable price.
That's the kind of marketing environment most businesses have found themselves. An environment where one person rarely holds a market leader position for a long time without being disrupted by others.
Here are some specific reasons marketing should not be for the department of marketing alone:
Globalization
The world is not just becoming a small place. It's already a small place. If you think you are the only one doing the type of business you are doing right now, then you need to think twice.
Most especially, the arrival of the internet has made the world smaller than a family of two children alone.
Anybody can reach or communicate with anyone at any point in time. With the presence of online stores, consumers are open to see and get anything from the global community.
It has already been established that 81% of consumers research online before buying.
What does that mean? It simply means that a huge number of consumers see beyond what they are been offered by firms within their locality. They are on the internet, looking out for what is in for them globally.
Demands for variety
Consumers today are seeking for variety. It doesn't really matter how good your products are. When your customers see new substitutes, a certain percentage of them would want to try.
The "let's try" attitude of today's consumers demands for marketing to be the business of everybody. Most consumers today are adventurists and innovative as more millennials are taking over the consumer market.
In the 21st century, Millennials in areas like the United States, are gradually leading the workforce. Records show that there over 83.1, million millennials in the United States, which is also more than one-quarter of the total population.
The millennials or Generation Y who are young people aged (born 1980s-1990s), possess a unique buying behavior that is quite different from the boomers (born 1940s-1960s).
They have so much interest in friendship and can easily trust strangers with relevant information and experiences especially in making purchase decisions. It's already envisaged that the millennials will spend more than $200 billion on a yearly basis beginning in 2017, and overtime over $10 trillion in their lifetimes.
That's huge for any business organization to ignore. right?
In addition, Jamie Lynn Sigler, founder of J Public Relations, summarized the variety-seeking behavior of the millennials in few words:
Millennials want to have fun above all else, where the process of discovering a new product or service is considered a form of entertainment.
Yes! it's not hype. The millennials or Gen X are known for their variety seeking behavior and less conservative attitude. If you really want to catch them, then the work should not be kept in the department of marketing alone. It should be everybody's business.
Demand For Quality
Quality simply refers to a degree to which a product performs or do what it was bought for. A product with high performance is noted as high quality while the product with low performance is also regarded as low-quality performance.
Consumers today are not just placing demands for just goods and services but they are placing demands for quality.
The business world is in the era of product proliferation. As more products are being introduced in the market, so their substitutes.
There are so many products today chasing few consumers as against more consumers chasing few products. You can as well call it the "buyers market." That is, a market situation where there are plenty of products and buyers have more choices to make.
As a matter of fact, Ken Dooley noted that in this modern day, buyers are better informed, harder to please and disinclined to be faithful to a particular company. He also observed that customers prefer the best product and quality services. They are also much more ready to pay a premium for it.
So what does it imply?
It means that with these changes, to ensure quality and superior organizational performance, marketing must become everybody's business. That is the central message from marketing insights 101.
Demand For Speed
Today's consumers are more interested in the speedy experience they get from businesses. They have problems, and they want them solved without delays.
Buyers want to associate with companies that can give them immediacy as a service experience. This is why most companies are adopting the internet (online presence) to ensure quicker interactions. But what if you also have an offline presence? How will you ensure your customers are attended to as fast as possible?
Salesforce research revealed that immediacy is in high demand, with 64% of consumers expecting companies to interact with them without delay, and 80% of buyers demand constant interactions and responsiveness.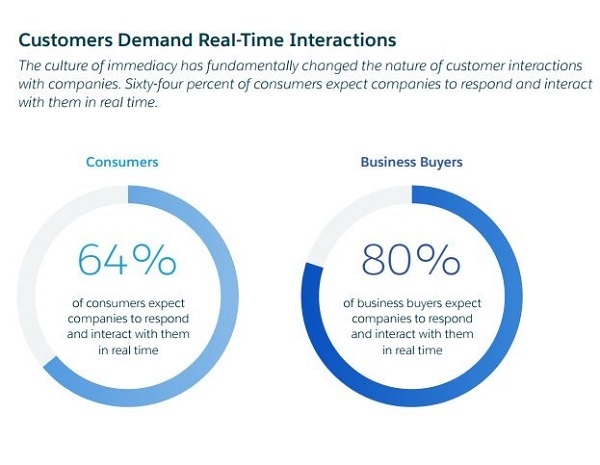 For your business to grow, everybody including your gatemen, must talk and act marketing. The business world is always evolving, one way to win is never to put all the blame of poor service delivery on the hands of the marketing department. That's exactly what David Packard was trying to say his in his statement that marketing is too important to be left in the department of marketing.
The same idea was affirmed by The Deloitte Consumer Review when they supported the fact that sustaining engagement with consumers is more of going beyond marketing function. For them, it demands on a better collaboration across different parts of the company in handling the different touch points with customers.
Final Note
Leaving no doubt, I totally agree with David Packard in his argument about marketing overarching nature. Marketing is everybody's business, not one man's business. It is an interdepartmental business and not a single-department business.
This is basically the core idea behind marketing insights 101. Today's CEOs, Directors or General managers must see things in this light if they truly want to succeed.
It could still be that you have your own points of view. Now the floor is open, do you agree with this line of thought?
Drop your point in the comment box below. I'll be super happy to hear from you.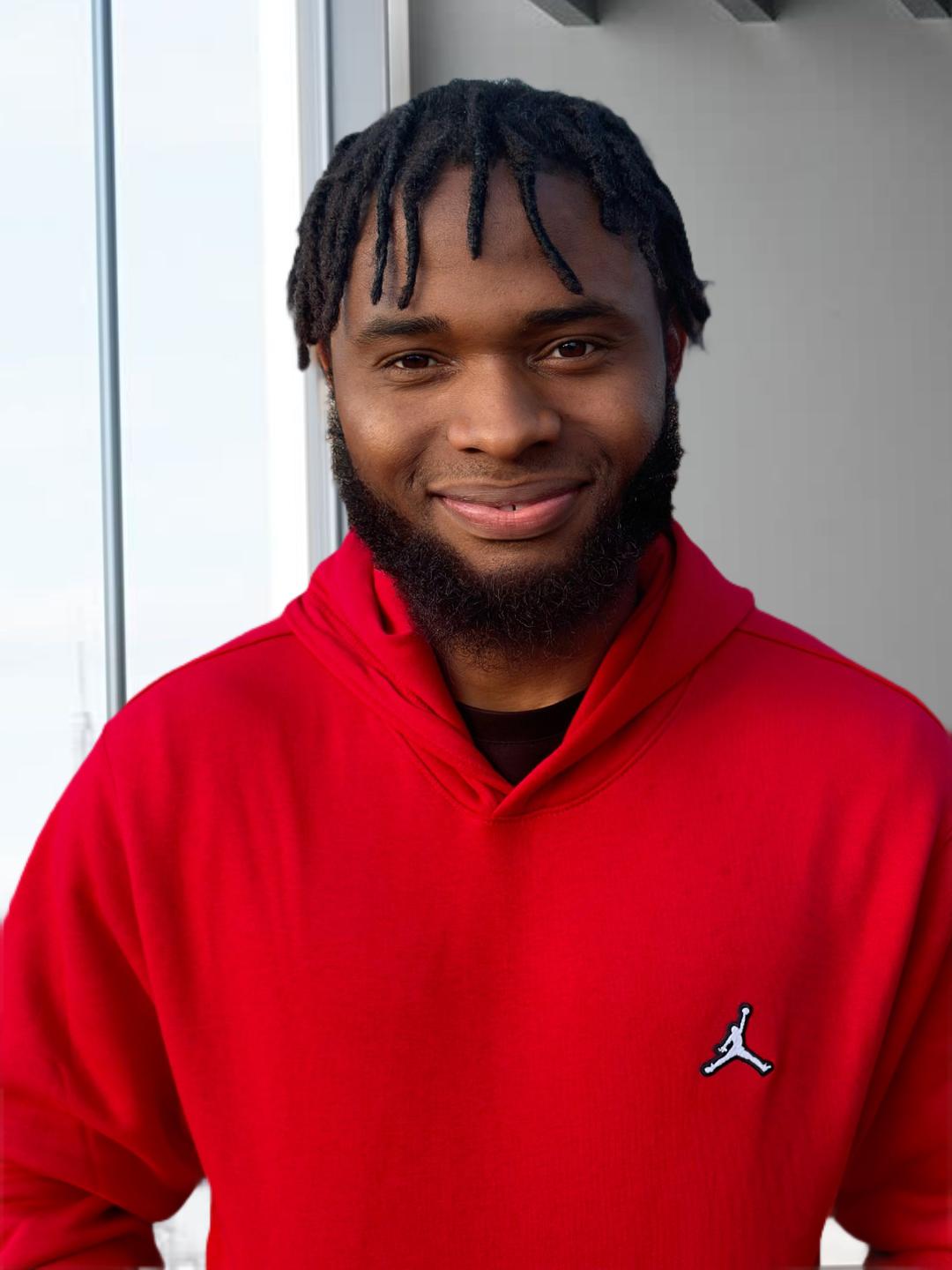 Jackson is an obsessed content marketing specialist. A brand storyteller, not a teller of stories. He is passionate about helping online businesses grow with compelling digital marketing strategies. Follow him on Twitter,  LinkedIn, and Instagram.