As a content marketer, to produce a content with stellar results, you need a clear road-map that shows the full description of how to get there and that is the work of a content marketing strategy.
As a fighter, to win a fight or battle, you need a plan on "how to " and "when to", otherwise your winning is in doubt.
The business world has for long become a battle arena (call it a competitive ground) and it's obvious that nobody wants to lose.
If you think you are the only one doing what you are doing or the only company selling to a segment of the market; then you need to have a rethink and that's what makes strategy pervasive in the business world.
That is why knowing the meaning of content marketing strategy and its application is a sine qua non for every content marketer.
In this article, you will be taking a flight into strategy. A detailed explanation will be given to the concept and how it applies to content marketing.
How Did Strategy Begin?
Strategy as a term began with the military commanders as a way of plotting how to go about a battle and how to defeat the opponents.
Every other endeavor and discipline including the business community got it from the military pioneers.
If you find it difficult to believe then go ahead and ask the likes of Sun Tzu, Von Clausewitz, Ardant Du Picq, Hannibal Baca, they will tell you the origin of the term "strategy."
What is a Strategy?
A Strategy is the way in which an activity or task is set to be carried out in order to achieve a long-term objective.
In most cases, it covers the general or master plan of an organization and usually done at the top level.
Strategy answers the question of, what do we want to achieve? and provides a clear approach towards its achievement.
What is Content Marketing Strategy?
If you know the meaning of content marketing, then how to put it to work becomes easier.
A content marketing strategy refers to the clear statement and road-map to achieve content marketing goals of any organization.
Keeping it simple, it entails the master plan of content production, content promotion, content distribution and content audit.
In fact, it is a "no-do-without" in order to achieve content marketing efficiency and effectiveness.
For instance, if Mr "A" is a Content Marketer at XYZ company.
Mr "A" wakes up every working day to produce and publish contents such as podcast, e-book, videos etc without a strategic plan.
Leaving no doubt, Mr "A" and the XYZ company will be like a child who is using spoon to fill up water into an empty bucket.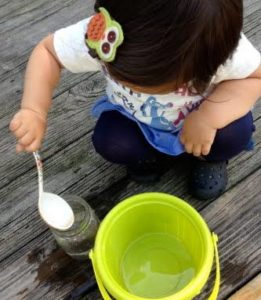 That seems funny, right?
Using spoon to fill up an empty bucket is tiring.
It means you will struggle very hard for something that could be easily achieved by using the right approach.
Well, that's because a content marketing strategy answers a lot of the critical questions for you. These to a large extent make the work lesser. Such as:
Which content to produce?
 Why producing the content?
Who to produce the content for?
How to produce the content?
When to produce the content?
How to distribute & promote the content?
How to check the performance of the content?
A content marketing strategy provides a map that ensures that every content creation opportunity will be to the advantage and favor to your business.
No wonder captain B. Liddell Hart asserted that the reason for strategy is to "diminish the possibility of resistance."
He also pointed out that the aim of strategy must be to bring about a fight under the most favorable situation.
Today, in the digital marketing world, every website needs visitors, every online sales person needs buyers and these are making the work more tedious for content marketers.
However, the road to achieve your content marketing objectives is not easy but, it's better to begin with a content marketing strategy in place.
However, it is important to note that no concept or strategy in marketing is done haphazardly rather they involve careful and calculated steps.
I have briefly explained few key steps you must consider in your content marketing strategy.
Here are content marketing strategic steps you need to gain online business success.
Key Steps for Content Marketing Strategy
1. Define Company Objectives
How do you measure your content marketing strategy?
A good soldier does not waste his bullet and so a good content marketer must not waste his contents.
One major reason for setting an objective is to obtain effectiveness and efficiency.
When you know where you are going to, arrival becomes easier. Setting company objectives encapsulate what your company wants to achieve at a specified time.
It also addresses some key areas summarized as follows:
If you want to gain online presence then, you need to optimize your website and contents with the necessary SEO, SEM and PPC tactics to increase your online visibility.
The search engine optimization (SEO) tactics enables your brand to appear on a top position of search engine result pages (SERPs) for free.
While the search engine marketing (SEM) and Pay-per-click (PPC) involves paying certain amount to appear at the top position of the SERPs and other internet platforms respectively.
Do you want to gain market authority? Then let your content show your expertise.
You can gain believability once you show your audience that you know the ins and outs of a particular phenomenon thereby gaining authority in the industry.
Building lasting relationship requires trust and trust can be acquired following a good practice in content marketing.
This area is mostly considered when you have achieved visibility and credibility.
You then create contents that will convert your readers into revenue.
The Nielson Global Connected report shows that consumers are not just busy with nothing online but they are doing a thorough research before purchase.
You see?
To convince and convert a consumer, you must tell the truth in detail. It will enable them to place you on their scale of preference during their decision-making process.
2. Define Your Target Audience
Your content marketing strategy will not yield better results if you are targeting the wrong people.
Creating contents are good but not all contents are good for your kind of business.
You need to perform a digital marketing research (inquiries into the market).
You need a keyword research to know the type of words your audience is searching for and the type of keywords that are relevant in their online decision making processes.
For instance, if you are an online dealer of fashions and designs in Nigeria, you need to know if and how many consumers are searching online with some keywords like:
"Cheap Clothing Materials", "Nigerian clothing Materials", "Nigerian Fashions." etc.
Your target audience is your target market, your readers or your buyers (both potential and actual).
An effective content marketing practice requires market research which includes clear design of your buyer persona, keyword research, behavioral analysis etc.
These will help you to know your consumers' characteristics which will aid you in knowing the methods to incorporate into your strategy.
3. Competitive Analysis
A competitive analysis is the critical evaluation and comparison of the previous and current events in your industry.
Here you ask questions like:
What contents have been created on a particular topic?
Who is ranking high in the my industry and why?
What are the relevant and actionable tactics in my industry today?
4. Define Your Budget
A budget plan in this context comprises the resources needed to achieve your already set objectives.
Do you have enough staffs and equipment that can keep your ball rolling after or during the implementation of your content marketing strategy?
Content marketers are many but good content marketers are few.
Start by asking the answering the question of why should I use an in-house content marketer or hire an agency?
Another vital aspect is how much you want to spend. Every business organization must have a comprehensive financial calendar that shows its financial status.
A good financial statement shows a perfect financial picture that tells how much you got, how much to dish out and the financial implications.
5. Define your Measurement Rod
How do you measure your content marketing strategy?
To answer this question, you must have a comprehensive checklist that depicts where you are, and where you want to be.
Basically, the metrics for measurement should revolve around your company's objectives.
What are content marketing objectives?
Every business organization has its objective, you should know and specify yours.
When it comes to content marketing, the objectives are not far from this list:
Brand Awareness
Traffic Generation
Engagement
Lead Generation
Conversion & Sales
Brand Loyalty
Customer Retention
Brand Credibility
You need to choose your objective (s), select relevant analytic tools and determine the metrics to measure your performance.
Final Note
Amazing! You now know how content marketing strategy can be employed in your business. Guess right?
Among the take-homes is that the business community is not a fun fair.
Everyone is competing to gain and increase their market share.
For the sake of effectiveness and efficiency, every content marketer needs a content marketing strategy to avoid being like that baby who is using a spoon fill up an empty bucket.
The steps listed above are not all-encompassing but they are of necessity if success is to be achieved.
What other things do you think are needed in content marketing strategy?
I will be super happy to hear from you.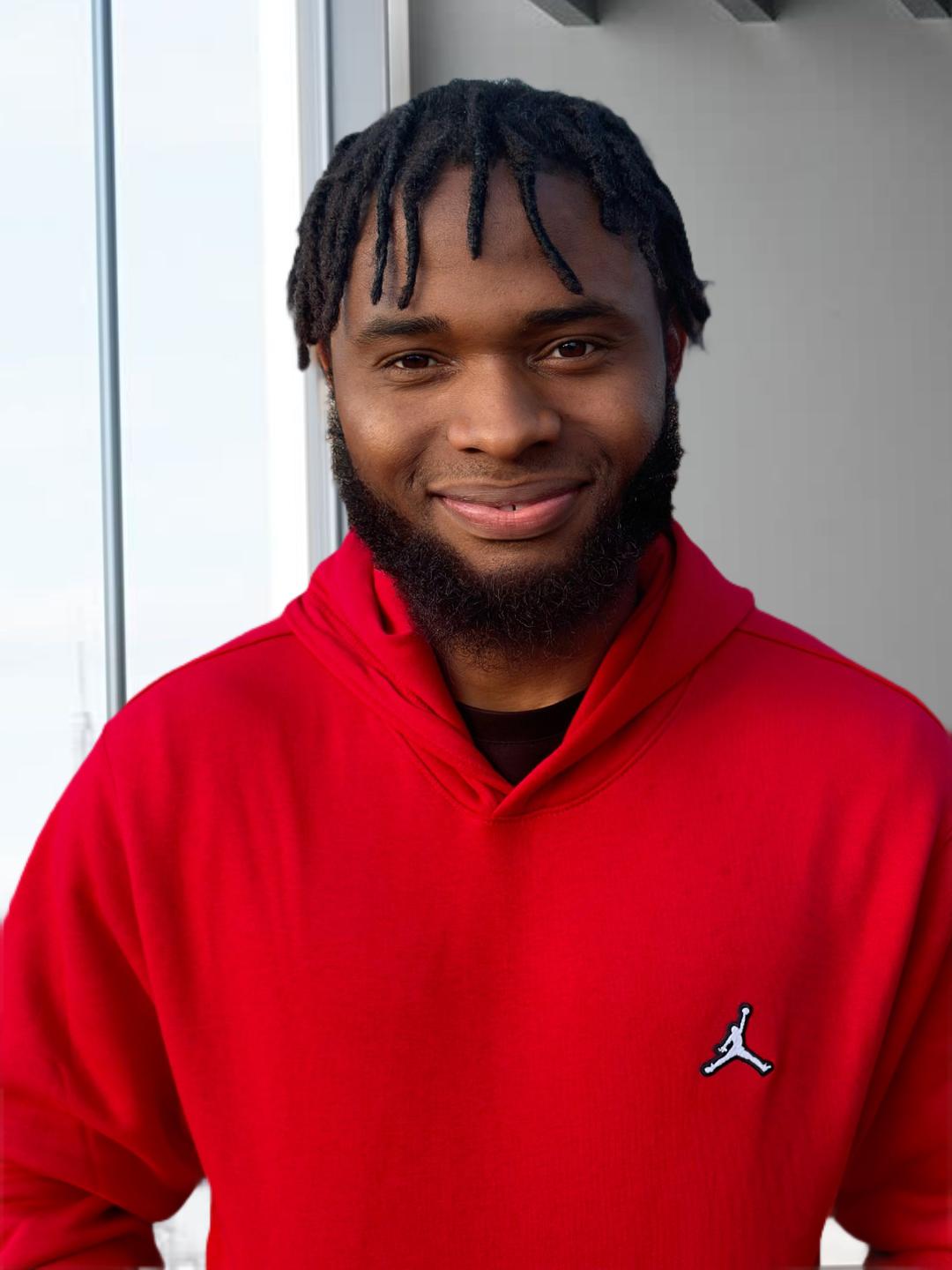 Jackson is an obsessed content marketing specialist. A brand storyteller, not a teller of stories. He is passionate about helping online businesses grow with compelling digital marketing strategies. Follow him on Twitter,  LinkedIn, and Instagram.