With the rapid development of social media platforms, life has not remained the same. Have you ever found your lost friend after 10 years of no contact?
There are lots of factors that could  lead to the loss of contact with loved ones. Apart from death, it could be because you changed location, you changed your phone number or maybe you have completed your studies in school. In fact, the list continuous.
Am sure there are friends you've met recently via friends suggestions list on Facebook, Twitter or Instagram that made you happy.
That's part of what social media platforms can do. No doubt, communication is no longer expensive as before. There are lots of group chats, forum, and other online communities that have made communication very easy and cheap.
Important Statistics About Social Media Platforms And Its Users
Before we take look at numerous social media platforms that have changed the manner at which people relate and interact, it's pertinent to see what data is saying about it.
Research have shown that there are over 7.6 billion people that exist on earth and among them:
There are over 4.2 billion people that make use of the internet for both economic and social purposes.
There are over 3.03 billion people who actively use social media platforms.
The average time spent on social daily is 116 minutes per day.
There are over 91% of retail businesses that make use of 2 or more social media channels for communication.
Over 1 million users  of LinkedIn have published long-form contents and 19.7 million+ SlideShares have been uploaded in the bid to share knowledge. For job search, over 40% of LinkedIn members are using mobile for job hunting with many getting their dream jobs and meeting up with their career aspirations.
Research from Statista shows that in the last quarter of 2017, over 1.37 billion active users regularly visited Facebook and that is basically on a daily basis.
Over 100 million hours of video content are watched on Facebook on a daily basis.
Over 51% of Instagram users access the platform daily, and 35% agreed that they usually glance through the platform several times at daily intervals.
Users of Twitter on an average made purchases online for 6.9 times a month and study revealed that shoppers rely heavily on Twitter throughout the purchase cycle. A survey with Millward Brown showed that over half (49%) of female Twitter shoppers say Twitter content has positive relationships with their purchase decisions.
Obviously, a lot of researches have revealed the inter-relationship between social media platforms and the world at large.
Today, social media platforms have revolutionized communication especially in the life of the millennials. It is really moving people from "one-time" communication to "full-time" communication. The one-time communication implies just a single period of conversation whereas full-time implies constant interaction.
The revolution brought by social media platforms is not a hype. Today, even Teens now spend up to nine hours a day on social platforms, and out the nine hours, 30% is spent on social media interactions.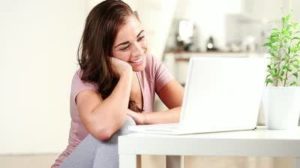 Ask me why they are spending such a huge amount of time interacting on social media? My answer is, because time means nothing when they are hanging with their loved ones.
With a lot of ideas to share, more pictures to share, video and audios in order to interact and get entertained; nine (9) hours online could be like 9 minutes. That's why the number of hours spent on social media networks are on a daily increase.
Let's take a look at some social media platforms that have changed the communication game around them today.
15 Social Media Platforms That Have Changed Human Interactions Today
1. Facebook
Facebook is an online social media platform that began since 2004 by Mark Zuckerberg. Its mission is to give people the power to build community and bring the world closer together.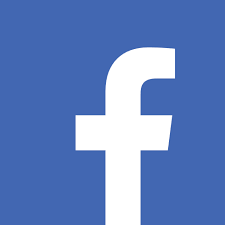 Facebook is the largest and most popular social media platform that ever existed on earth. They have never stopped pursuing their mission of bringing the world together. Statistia revealed that within the second quarter of 2018, Facebook had 2.23 billion monthly active users.
That's a huge sum. No wonder the networking site has witnessed more patronage from businesses who wish to reach out a larger audience. The online community offers free business accounts to business people though, they are charged to boost their contents for visibility.
Facebook networking platform enables users to join user groups based on workplace, college or school and can also categorize their Facebook contacts into lists. Users can post status updates, images, videos, audio including lifestreaming.
Facebook is the largest networking community indeed as the free account given to each user is made very simple. That's why they have both old and young people in large numbers.
2. Twitter
Twitter is a social media platform that allows members of the networking community to share a text-based message, images, and video in a manner called "tweet." Just like you make updates on Facebook when they ask you what's on your mind?
In Twitter, you tweet what is in your mind as well. Twitter was co-founded by Jack Patrick Dorsey,  the CEO of Twitter. He is an American computer programmer and internet entrepreneur who wanted to build a service that would help people know what their friends were up to.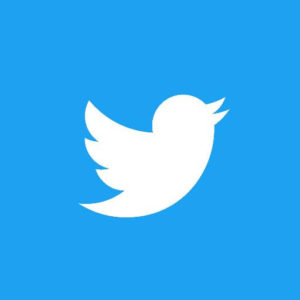 Unlike other social networking platforms, Twitter allows a text post tweet, of not more than 140 characters. Your friends and well-wishers are those who follow you.
So when you tweet, they can see it and either comment, like or retweet. Most times, people follow others to stay up to date about their tweets. For instance, if you follow a sports celebrity, you will always see his tweets about sports and personal life. In fact, this is an aspect that makes twitter outstanding.
You can get access to free articles, videos and other educational and entertaining contents from both individuals and companies by just following them on Twitter.
Also, Twitter makes it possible to promote your businesses and reach out to thousands of people at a spot. It is usually known as a micro-blogging platform. As of the second quarter of 2018, the micro-blogging service  company had over 335 million monthly active users.
3. Instagram
Instagram is a photo and video-sharing social networking platform. It was created by Kevin Systrom and Mike Krieger and launched in October 2010 exclusively on iOS. It was later bought and owned by Facebook, Inc.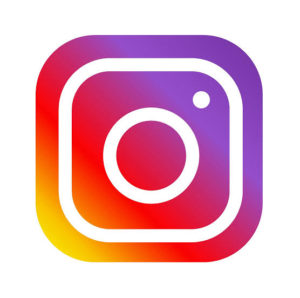 After being acquired by Facebook for close to US$1 billion in cash and stock as of October 2015, over 40 billion photos have been uploaded by users.
Instagram is also known as IG is an interactive platform for the sharing of pictures and videos, and ideas. With lots of features rolling out, users can send personal messages to their followers, including stories which are a great way to get feedback from your followers. With the poll sticker and emoji slider sticker, individuals can find out what their fans really think about.
IG like most of the social media platforms works with hashtags which enables the post to become more visible to the concerned followers.
The social networking community has reached 1 billion monthly active users
after climbing above 800 million in September 2017 with 500 million daily users. With the launch of Instagram business account, a lot of businesses have started utilizing it as a platform to communicate to a larger audience. Infant, one unique aspect of IG is that users can switch from non-commercial or personal account to commercial or business account at ease.
4. LinkedIn
LinkedIn is proudly known as the world's largest professional networking platform. The networking service provider records over 562 million users in more than 200 countries. LinkedIn came to existence in 2002 via an indoor work of the co-founder, Reid Hoffman. Later it became officially recognized and launched on May 2003.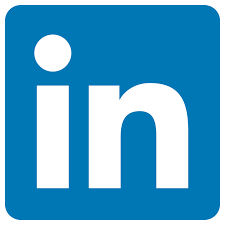 LinkedIn interest in building professional community is in their DNA. They even made it clear in their mission statement:
"The mission of LinkedIn is simple: connect the world's professionals to make them more productive and successful."
The platform opened windows for both business owners, managers, executives etc to explore their careers and take it to the next level.
Once you login to the homepage of LinkedIn, you see a variety of posts from professional. You have the opportunity to send them a friend request and do one-on-one chats via text messaging.
LinkedIn really changed the communication settings of both business organizations and individuals. Most of their features are free, including publications. In fact, it's like a micro-blog as well.
Another important aspect is their job listing features. Information about jobs is posted on LinkedIn everyday by employers. LinkedIn usually recommends specific jobs to you based on your current information like interest, skills, education etc.
5. Pinterest
Pinterest is a social media networking service that works with a web application software system using images and, on a smaller scale, GIFs and videos to discover information on the internet. It was founded by Ben Silbermann, Paul Sciarra and Evan Sharp with over 250 active users as of October 2018.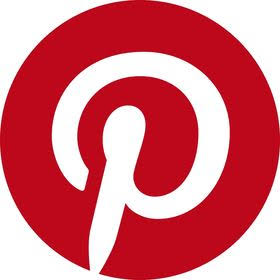 Pinterest enables it's users to visually share, and discover new interests by posting or pinning images and video contents on their boards or others' board.
Basically, the platform places more emphasis on lifestyle. So, it allows users to share their tastes and interests with others and find out people with likeminds. Just like as we have it on other social platforms, users can carry out lots of social networking functions such as following the boards of their friends, liking and commenting on other users' pins, re-pinning content to their own boards, sharing others' pins on other networking platforms.
The growth of Pinterest provides businesses with a new dimension for communication, and to get customers in contacts with their products. Their unique visual platform created an avenue for businesses to engage consumers with captivating images and colorful infographics. In fact, its focuses on interest provide businesses the opportunity to reach out to consumers on interest-basis.
6. Reddit
Reddit is a social news and information-based networking site provides both content rating and discussion environment. It was founded by Steve Huffman, Aaron Swartz, and Alexis Ohanian to provide users the chances of submitting content such as links, text posts, and images etc.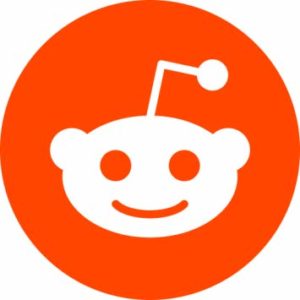 Being a big part of the interactive community, reddit is more like a community for the discussion of different topics. It is a community if over 330 million average monthly active users. Each post can be shared, commented on and voted up or down by the community members.
7. WhatsApp
WhatsApp is like a household name for a lot of people today. Over 1 billion people in over 180 countries use WhatsApp keep track with their friends and family members.
It enables users to make calls, send text messages, videos, audio contents at a free cost. Once you have internet bundles subscriptions, you can use all the functions for free.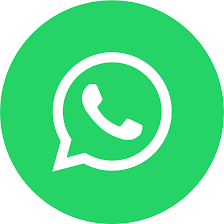 WhatsApp was founded by Jan Koum and Brian Acton, former Yahoo employees. Later it was acquired by Facebook for over US$19.3 billion.
With lots of features added, the app allows users to create groups which could serve as a forum for discussion. WhatsApp also has a business app which has more features for business purposes.
8. WeChat
WeChat is among Chinese largest messaging, social media and mobile payment app developed by Tencent. It was first launched in 2011.
Wechat is a messaging app like WhatsApp that enables users to communicate with people they have on a contact list. WeChat has over 1 billion monthly active users with the availability of both personal and business account.

Wechat is truly a multi-purpose networking application that allows users to perform tasks ranging from text messaging, calls, payment of bills, booking for appointments etc. It's among the social media platforms that allow direct and personalized interaction between businesses and their customers.
9. Tumblr
Tumblr social networking platform owned by Oath Inc and founded by David Karp in 2007. With over 442.4 blogs, the microblogging platform has recorded over 165.7 billion posts as at 2018.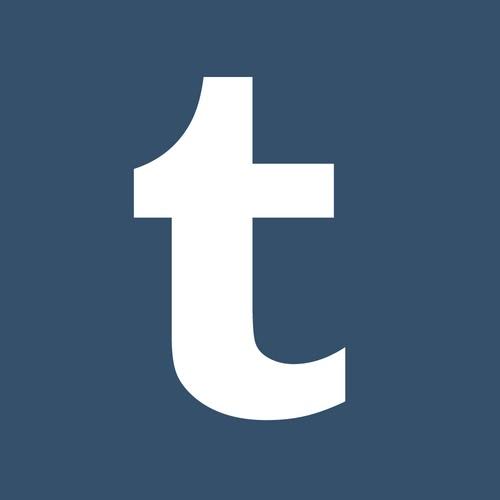 Tumblr is like canvas graphics app as it allows users to customize their Tumblr's colors, fonts, layout, etc. It also enables you to post contents ranging from text, photos, GIFs, videos, live videos, audio, etc.
The social networking platform has also transformed communication and interaction as users can use it to follow topics of their interest.
10. Google+
Google + or Google Plus is another interest-oriented social networking platform that allows you to stay in touch with people by sharing messages, photos, videos, useful links to sites and so on.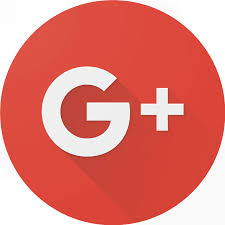 Google created the social networking platform as a community to enable users to share their interests, interact and relate with one another media. it also enables video conferencing and allows businesses to promote their companies and products using Google+ business pages.
The social media networking site is still part of the platforms that enhanced communication even though the news has it that, Google seeks to shut down the consumers' version. They promise to shut it down due to security reasons and low engagement.
11. Skype
Skype is among the largest video-based and communication-oriented networking platforms. It allows users to connect with others through voice calls, video calls, and text-based messages.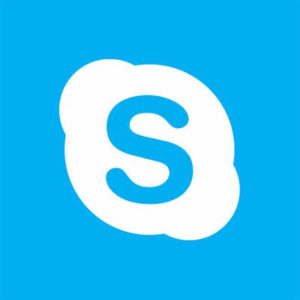 The social media site is owned by Microsoft which allows users to share files up to 300mb and find other people's own at a speed. Skype and its dream of bringing people closer together through simple, seamless experiences have really worked out.
The platform enables businesses, organizations, peers etc to conduct group conference video calls. Indeed Skype revolutionized communication process with over 1.33 million registered members as at 2017 records  of statista.
12. Snapchat
Snapchat is an image messaging social platform that enables you to chat with friends by via pictures. It enables users to explore news and even, view live stories and events around the world.
Snapchat created by Evan Spiegel, Bobby Murphy, Reggie Brown, and co. The fun social networking platforms record over 187 million daily users as at February 2018.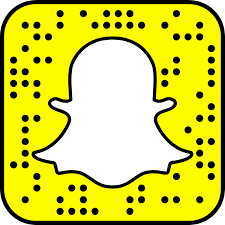 Developed by Snap Inc, it reinvented camera which created avenues to enhance the way people live and communicate. Snapchat is a unique kind of camera app used by millions of people every day to stay in touch with friends and express themselves. The platform has features such as spectacles and Bitmoji which enhances picture appearance and the fun of it.
13. MySpace
Let's still give it up to the world's largest social media networking platform as at 2005 to 2009. MySpace  has been on the game of socials for a good number of times with functionalities such as interactivity, a network of friends, personal profiles, blogs, groups, photos, music, and videos. The networking site was founded by
Chris DeWolfe, Tom Anderson, and Jon Hart on August 1, 2003.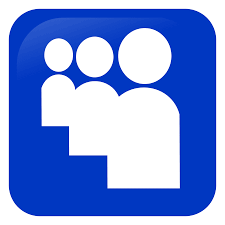 Myspace is a place where people visit to connect, discover, and share. It Showcases artists and their work and provides an avenue for people access to a very large digital music library. With lots of services such as Myspace music, Myspace mobile, Myspace advertising etc. They enhanced the creative community by helping individuals to connect with audiences, collaborators, and partners to achieve their goals.
14. Quora
Quora is simply a questioning and answering social networking community. It was founded in June 2009 by Charlie Cheever and Adam D'Angelo, the CEO. The site was launched in private on December 2009 and then publicized on June 21, 2010.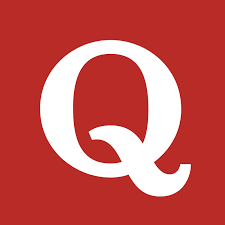 The online community has contributed immensely to social networking as they made it easy for people to get their questions answered by people from far and near. Quora
has gained traction since its inception with With over 200 monthly active users.
15. YouTube
YouTube is the world's largest video-sharing social networking platform that allows users to submit or upload and share videos, view them, comment on them and like them.
Guided by the missing "to give everyone a voice and show them the world." The company has never relented in making videos sharing a remarkable exercise.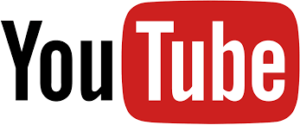 The social network platform is accessible across the globe and even enables users to create a YouTube channel where they can upload all their personal recorded videos to showcase to their friends and followers.
Google, the tech giants have never relented in its promise to make information easily accessible via investments in networking sites like YouTube. Since they bought YouTube in November 2005 for US$1.65 billion, there has been great turnarounds.
Evidently, Susan Diane Wojcicki, the CEO of YouTube, announced "YouTube Learning" which promises to be an initiative to support all those who use YouTube to share their knowledge with the world and the millions of users. Investing over $20m to enhance the learning features is never a joke. With over 1.8 billion monthly logged-in users, the video-sharing networking site has sustained its position as the largest of its kind on earth.
Final Note
I started this article with relevant data about social media platforms and its users. You could see how social media networking communities have changed communication functions.
It didn't stop there. Both the life of users and businesses have been transformed. Obviously, easy connectivity and information sharing are the major things each of these networking sites provided today.
Can humans leave today without social media platforms? Can businesses succeed today without these networking arenas?
Well, these questions can only be answered if you truly understand how social media platforms have revolutionized communication system.
Are you ready to share your thoughts? Drop it in the comment box, I'll be super happy to hear from you.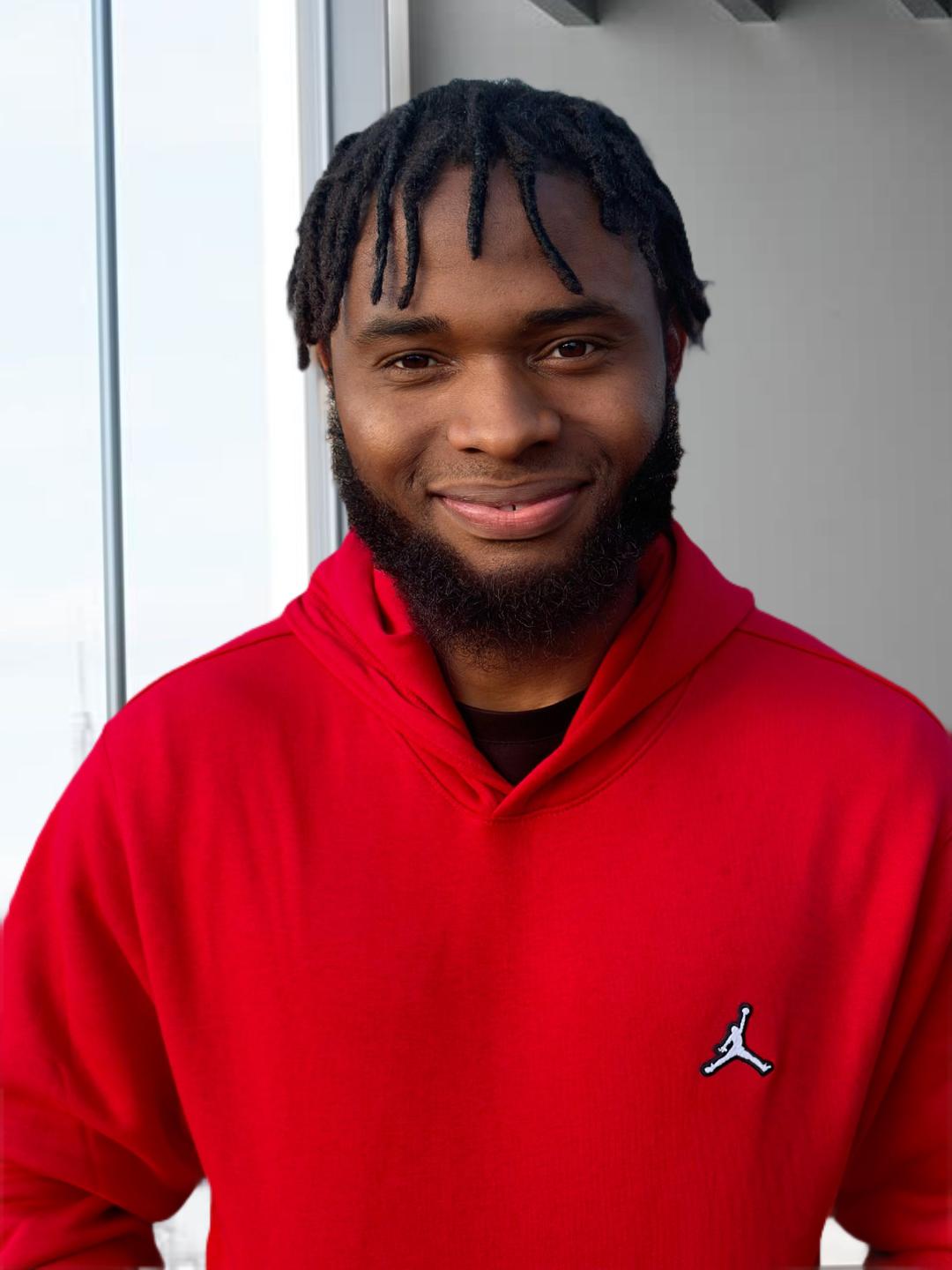 Jackson is an obsessed content marketing specialist. A brand storyteller, not a teller of stories. He is passionate about helping online businesses grow with compelling digital marketing strategies. Follow him on Twitter,  LinkedIn, and Instagram.