Digital marketing channels involve technology-related avenues to reach a defined audience (actual or potential consumers).
Marketing has always involved one thing, and that is matching or communicating a brand to a target audience.
This supports an ideology in marketing which holds that production is not complete if the product has not gotten to the final consumers.
No wonder in this modern age, thousands of brands and products are yelling and yelling for consumers.
But as a matter of fact, how to produce good looking products are no longer the only thing to think about.
The effective and efficient utilization of digital marketing channels to relate to consumers have become the next big thing.
Now, savvy business owners have realized the need to utilize digital routes to catch and retain customers.
A study from Statista reveals that despite the huge growth in digital marketing, it is still obvious that digital ads expenses in the U.S would amount to 117.53 billion U.S dollars in 2020 while global spending on digital ads is expected to amount to more than 335 billion U.S dollars by 2020.
Technology has continued to increase and improve business communication channels, making communication easier but more competitive.
Do you wish to have an in-depth knowledge of digital marketing channels?
Or you have a business and you don't know about the digital marketing channels available? then, this article is for you.
Now we ride!
What is Digital Marketing Channel?
Digital Marketing channel is concerned with the use of information technology with or without the internet to communicate and relate to consumers.
It could either be an online channel or offline channel. Depending on what you want to achieve at a point in time.
The channels used to achieve digital marketing objectives are numerous and they keep evolving.
The channels used in the year 2005 is not the same as the ones used in 2010, 2015, 2018 and would likely differ in 2020.
In fact, in years to come, some will become obsolete and new channels will definitely become the other of the day.
Today, most people tend to talk about Facebook, Twitter, email, blogs etc as digital marketing channels. That's fine.
But that's not all. Like I said, as time goes by, people prefer some channels to others due to certain obvious reasons.
To better explain digital marketing channels, we need to divide it into two-offline and online channels.
Offline Digital Marketing Channels
Digital marketing channels are said to be an offline channels when they do not have to do with the internet.
I mean, you don't need to connect anything with an Internet Protocol (IP) address.
A list of these channels include but limited to:
Electronic Billboard
Television Advertising
Radio Advertising
Print Advertising
Cold Calling
Snail Mail
Mobile Offline Marketing
Business Card
Here are brief notes about each of the offline channels:
Electronic Billboard
An Electronic billboard is a device that displays information in image format with the help of an electronic conductor.
The electronic conductor allows electric current to flow in and makes the billboard functional.
An electronic billboard displays images and texts in a movable form. It differs from the none-electronic billboard that does not need an electric current to function.
Digital billboard allows images or texts to roll and change at intervals. Mostly per seconds or minutes.
It is usually placed within the popular and busy roads or streets of a country.
Television Advertising
Television advertising allows for the display of information in motion. Marketers use this to communicate with consumers in an audio and visual format.
Unlike the billboard, this uses a satellite that allows it to cover wider audience or viewers.
TV shows and interactive programs can be arranged to pass messages across at a scheduled time.
TV for years has been a big boss when it comes to ads, and it has huge relative advantages.
Radio advertising
The radio transmits information in audio format at a very wider range via electromagnetic signals.
Consumers can be informed about a new or modified product with the use of radio wireless networks.
Radio has always been a big opportunity to enable a large number of ears to hear about your brand. In recent times, radio stations no longer just used it for news-casting alone.
Interactive sections like call-and-response programs, have be included that allows listeners to speak with the radio station presenters via mobile phone calls.
Advertisers can also use this means to engage their audience with question & answer sections.
Print Advertising
This involves the use of electronic printers to print information that is delivered to specified readers.
A typical print ad involves placement of information on newspapers and magazines for consumers or prospects.
It also involves the printing of hand-bills or fliers, stickers etc.
Most times, advertisers buy ad spaces from popular media publishers in order to reach out to more readers.
Cold Calling
Cold calling is an unexpected request or interaction between a salesperson and potential clients.
Don't mind the name. It could be a physical visitation or phone calls. In other words, it could also be a face-2-face interaction.
A cold-call occurs when you are in the office and someone walks in without prior notification, to persuade or convince you into considering a product.
In the same manner, if you receive a call from a strange or unscheduled caller who is given you reasons to consider a product, that is also a cold call.
Snail mail
Snail mail is the use of postal service system to communicate to someone.
Just like the name implies, it's very slow at delivery and that's the reason for the name 'snail'.
It basically involves the movement of letters physically from the sender or writer's place to the receivers' end. You can use snail mails to tell consumers about your brand but, it takes longer time.
Mobile Offline Marketing
This involves the use of offline mobile channels to reach consumers directly on their mobile phones, tablets etc.
Mobile offline marketing include: SMS, MMS, dialed calls etc.
Business Card
A Business card is also a print type of ads but I decided to separate it.
You already know that moment when you newly came in physical contact with a person you feel could be one of the consumers (prospect).
You immediately gave a piece of card that contains information about your product and company.
Unlike newspapers and magazines, business cards are mostly in form of 2×3 inch size. It is usually designed with a brand color and logo which is given to someone after a face-2-face discussion.
A typical business card contains the owner's name, office address, the product offered, brand logo, company slogan etc.
A well-structured business card could serve as a medium to reach and attract buyers.
Very good! Now let's move over to look at some online channels.
Online Digital Marketing Channels
Online digital marketing channels are those channels that solely depends on the internet to function.
They make use of internet wireless networks and the services of the internet service providers (ISP) in reaching out to people.
Obviously, online channels have become the next big thing as thousands of businesses are turning to the click-click thing.
Companies are currently using their website pages and and internet-enabled apps to reach out to customers.
All these digital dances are as a result of the fact that everybody has reasons to go online, beginning from the Baby Boomers (people born in the 1940s…) down to the Millennials (born in 1960s…) and the Post-Millennials (born in 1990s…).
A study from Forbes based on a survey of 250 retail executives shows that over 82% of consumers conduct product research online, and who are these consumers if not you and I.
Ok, that's enough.
Here is a list of some of the online digital marketing channels you need to know:
Content Marketing.
Search Engine Optimization (SEO)
Search Engine Marketing (SEM)
Social Media Marketing (SMM)
Email Marketing
Influencer Marketing
Mobile Marketing
Display Ads (PPC)
Video Marketing
Native Advertising
Affiliate Marketing
The list above are very wide topics of discussion. They cannot be completely covered in a single article but most of our blog posts still revolve around them so you have nothing to lose.
Here are short notes on each of the channels.
Content Marketing
Content marketing involves the creation, promotion, and distribution of valuable and relevant contents to a specified audience with the hope of gaining positive perception.
Basically, it is a company's deliberate effort towards providing useful content in a variant format (audio, video, graphics etc) without emphasis on the sales of their product.
If you have never heard about the popular phrase "Content is King" then, hear it now because it's not a hype.
As part of the digital marketing channels, content marketing builds the foundation for web contact with potential clients.
Obviously, it is a bedrock for most of the other digital marketing channels.
Here, @Elites Content, we believe so much in content marketing.
See and read a full detailed resource on content marketing. Thank me later.
Search Engine Optimization (SEO)
Search engine optimization is a way of ensuring that your contents appear at a high rank on search engines' result pages organically (i.e unpaid basis).
As a channel to become visibility online, it ensures that your content is easily found anytime people search for the same or similar content.
Using this channel, you don't need to pay for your content to appear at the top position of the search engine result page (SERPs).
SEO is mostly usually via on-site and off-site methods which do not attract any fee.
Search Engine Marketing (SEM)
Search engine marketing is a paid method of ensuring that your website or contents appear at a higher rank on search engine result pages (SERPs).
In SEM, you pay the search engines companies such as Google, Yahoo, Bing, Yandex etc to place your content at the top position of their SERPs.
You are allowed to choose a keyword you want to rank with and you pay per click (PPC).
Search engines like Google can also display your website on other websites that are AdSense partners but you will pay as viewers click on it. That is usually known as PPC.
Pay-Pay-Click ads (PPC)
Pay-Pay-Click(PPC) advertising is another broad way of gaining visibility online in order to bring your brand in front of its target audience.
Pay-Per-Click (PPC) is a method of pushing your brand or content to viewers which is not limited to search engines result pages alone.
Another form of PPC could be placing your website or content on other platforms like Facebook ads, Twitter ads etc.
PPC is basically paying per each viewers' click.
Social Media Marketing (SMM)
Social media marketing is the use of social media platforms to promote, interact and relate with your target audience.
It involves using Facebook pages, Twitter, LinkedIn, Pinterest, Google+ etc to reach out to actual and potential consumers.
Email Marketing
Email marketing is based on connecting and relating to potential or actual consumers through their email contact addresses.
It's a direct communication between you and consumers via sending messages into their email boxes.
Influencer Marketing
Influencer marketing is an online channel that uses opinion or thought leaders to reach out to their target audience.
It involves marketing directed to those who have the authority to affect the buying decision of your consumers.
Mobile Marketing
Mobile marketing implies tailoring your marketing activities to reach consumers through the internet-enabled applications on their mobile phones.
It could involve direct mail, mobile apps, voice search, websites, social media, etc
Web Banners (Display Ads)
Web Banners/Display advertising is an advert placed on websites or internet-enabled applications for the purpose of selling and promoting a brand.
It can be in form of pop-ups, text, static, video, flash etc
Video Marketing
Video marketing involves educating and engaging consumers through short and long videos on the internet.
It could be in form of animation, You-tube, live streaming, webinars etc.Video marketing allows your brand story to be told in a highly engaging manner.
Native Advertising
Native ads are adverts designed to suit the platform it was placed.
It could also be like sponsored contents on Facebook, Twitter or websites etc.
Affiliate Marketing
Affiliate marketing is a commission-based channel for promoting your brand with the help of others.
The party involved gets paid by the number of customers or sales gotten through him.
Final Note
There are lots of digital marketing channels you can use to engage, reach customers, promote your brands and even make better sales.
A better way to understand it is by dividing them into offline and online channels.
I am not claiming that the listed channels above are the only ones available, but they are the only ones briefly covered here.
I guess the article was a useful resource for you? Do you have other channels you think were not listed?
I'll be super happy to hear from you.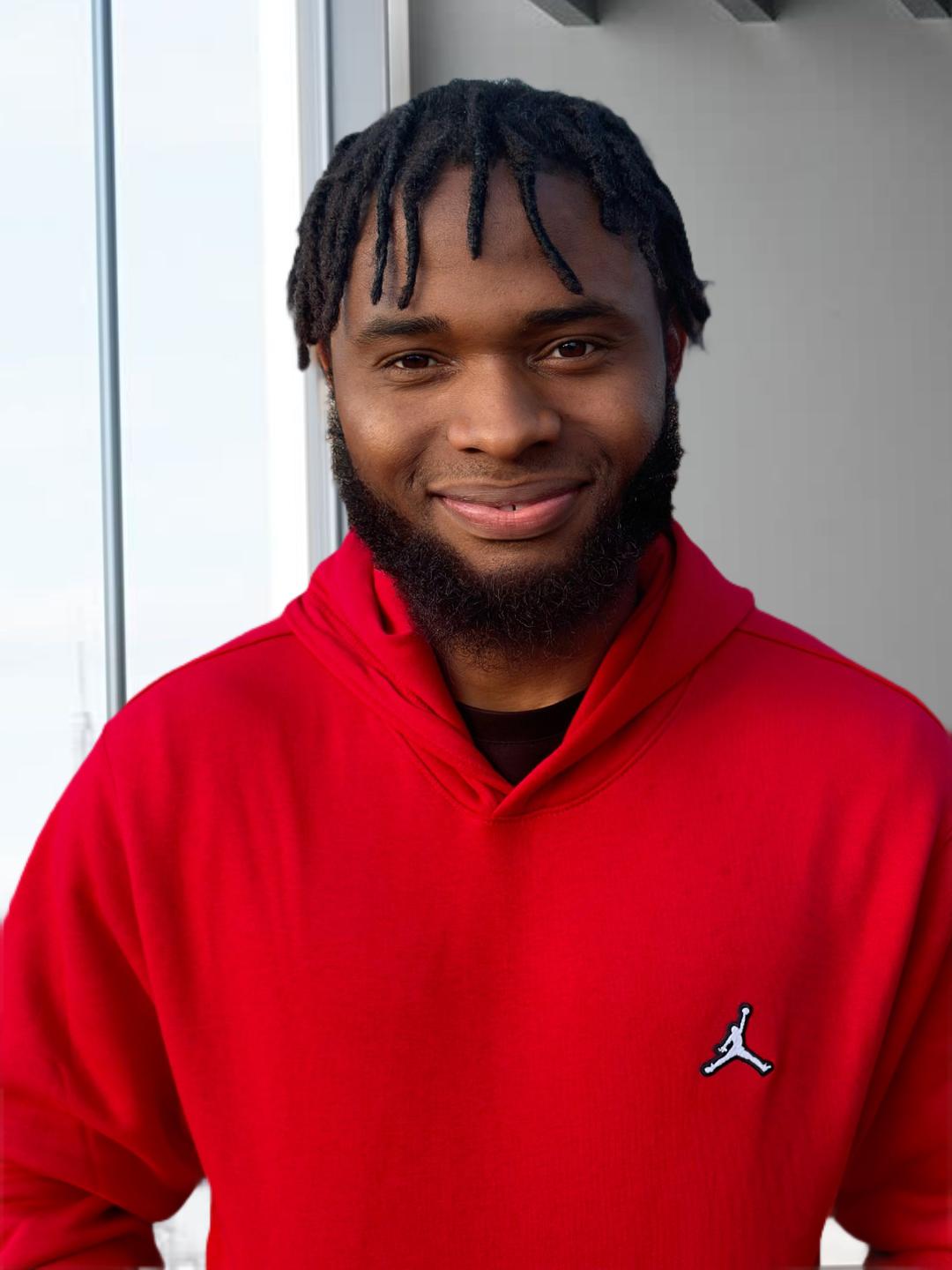 Jackson is an obsessed content marketing specialist. A brand storyteller, not a teller of stories. He is passionate about helping online businesses grow with compelling digital marketing strategies. Follow him on Twitter,  LinkedIn, and Instagram.