How will you achieve digital marketing efficiency in today's hyper-competitive business environment?
Especially, now that too many firms are hunting for a few customers. How do you save cost while meeting up with pre-determined digital marketing goals and objectives?
The answers to these questions are what everything savvy-digital marketer or online business owner should clamor for, in order to remain in business.
One big challenge most businesses face is majoring on minor and minoring on major.
They tend towards spending more resources on what doesn't really matter while, what really matters have little resources allocated to it.
Especially small business and newbies. A Record from Small Business Administration (SBA) holds that a huge amount of companies fail within the first 18 months of operation, and when appropriate measures are not put in place small businesses are on an inevitable path to failure.
Interestingly, SBA noted that among the reasons small businesses fail includes marketing mishap. Which implies a state of not aligning marketing budgets and objectives properly.
The urge to reduce cost is compulsorily present, especially for the newbies or startups who may probably think to gain digital marketing efficiency requires cutting down costs alone. But the truth is, there is no intelligence in trying to be efficient at what does not have value.
There is no point trying to minimize cost on what does not really matter or trying to reduce effort on what needs more effort.
I like this popular quote from Drucker, a renowned management professional:
"There is nothing so useless as doing efficiently that which should not be done at all." – Peter F. Drucker
The first step in attaining digital marketing efficiency is knowing what and why you're doing what you are doing.
I guess you need an in-depth knowledge of efficiency and how it relates to digital marketing effectiveness. Here:
Related: Simplest Guide To Power-Up Your Digital Marketing Effectiveness
The guide will expose you to what being effective is all about, how it can be married efficiency and steps you need to boost your digital marketing performance.
Then, after reading this article, you will understand 12 proven ways to gain digital marketing efficiency in order to boost your return on investment (ROI).
So, let's begin:
Here are 12 Ways to Achieve Digital Marketing Efficiency
1. Know what Lays The Golden Egg
First, you need to understand the value each channel brings.
This implies having a clear knowledge of the digital marketing channel that contributes more, and the one that does not.
In all your channels, there must be the golden eagle that lays the golden egg. I mean one that produces more positive results or generate the highest income.
I can't figure it out for you now, but you can.
For example, you are running a Facebook advert that does not generate any sales or lead. You don't need to keep spending instead, find out the reason it isn't producing a good result and make diversification.
What if sending 5000 emails generates $100,000 in a month?
That seems to be the golden eagle that produces the golden egg.
So, figuring what works best is one way to gain digital marketing efficiency.
2. Embrace Referral Marketing
Referrals are also known as word of mouth (WOM) or brand advocacy. It's a deliberate effort of your customers to spread positive information about you to others.
Most times, digital marketers overlook word of mouth marketing. They feel it's a traditional marketing strategy.
But here's what Mr Data says:
In a Nielsen's latest Global Trust in Advertising report, which sampled more than 28,000 Internet respondents in 56 countries, 92 percent of consumers agreed that accept recommendations from friends and family more than other forms of promotion.
A study by Ogilvy, Google, and TNS revealed that 74% of consumers agreed that word of mouth is a major influence on their purchasing decisions.
In fact, word of mouth is truly a raw material for digital marketing efficiency and business growth. Better don't overlook it.
Using word of mouth (WOM) is a good way to guarantee digital marketing efficiency. You can cut down much cost and still reach your goals and objectives with it.
You don't believe it?
Then, ask my friend Jay Baer, one of 187 living members of the Professional Speaking Hall of Fame, and the boss @Convince & Convert.

Why Did Jay Spend 18 Months Ignoring His Family To Write a book on Word Of Mouth?
For Jay, there are lots of people who are still out there underrating the power of WOM.
Here are some of his thoughts:
Word of mouth is the original marketing. It was, for a LOOOOONG time, all we had.

Even today, 50-91% of all purchases are influenced by word of mouth. Yet, NOBODY has an actual strategy for it. You have a digital strategy, and a content strategy, and a social strategy, and a bunch more strategies. Yet we all just take word of mouth for granted.
So, now I guess you understand what I'm actually talking about?
One best way to do it is – check through your social media pages. Select most of your active followers, solicit for them to help you refer your product to their friends or relatives.
Another way to encourage WOM is by building bonds with customers. Having a closer contact with your customers can enhance brand recall and brand advocacy.
In most cases, being friendly with your customers can inspire them to spread the good message about you without incurring extra cost.
3. Focus on Quality, Not Quantity
What a hack! I guess the first question that will run through your mind now is – "how can I cut costs and yet focus on quality? "
I will explain.
Digital marketing efficiency does not call for offering products that don't have value. If you do that, you are going to seriously lose out. If not immediately, but in future.
Quality entails what your offerings or products can do for a customer. It implies how reliable and credible your brand is. Focusing on quality can help minimize your digital marketing cost.
Some benefits of sticking to quality delivery include:
Trust Enhancement
Strengthens & Speeds-up WOM
Increase customer retention
Leads to Higher ROI
In a bid to reduce your digital marketing expenditure, don't compromise your customers' satisfaction. Keep up with good quality, that's a good way to gain efficiency.
4. Leverage Your Strength
What you are very good at or what you are highly skilled at is one thing you shouldn't joke with.
As every human has some unique characteristics and qualities so do businesses have. As a digital marketer or online business owner, you need to discover what you can do without much expense or a waste of time.
If you don't have a specific skill as a digital marketer, you are not doing yourself good. Go get one, it will save some digital marketing expenses.
So how do you find out your Strength to Manage your Digital Marketing Efficiency?
Do a SWOT analysis. Where:
S- Strength: Skills (SEO, copywriting, graphics etc,) brand reputation, stable teamwork.
W- Weakness: Poor equipment, low-income base, low domain authority, etc.
O- Opportunity: Partnership, favorable government policies, easy access to new tools etc.
T- Threat: Competition, Economic downturn etc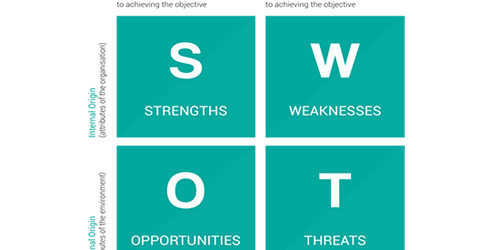 Image credit: Searchengineland
The SWOT analysis grid shows that the strengths and weaknesses are internal factors while opportunities and threats are external factors.
To reduce cost and improve return on investment (ROI), it's advisable to focus more on your strength, utilize opportunities. Then, use them to improve your weaknesses and fight against threats. With such steps, you can enhance your digital marketing efficiency as ease.
5. Higher Experts
Don't get confused, hiring those that can do the work better saves you the time of re-doing what a wacky did.
The digital marketing environment is already crowded with too many persons claiming to be digital marketing gigs, social media experts, storytellers, web developers, Search engine experts, content marketing strategist… The list continues.
If you don't take your time to consider before hiring, you will fall into the wrong hands. I mean into the hands of the wacks.
Even though you want to save some digital marketing cost, you aren't going to help it if you don't get an expert.
How do you achieve digital marketing efficiency with expert hiring?
Identify your most pressing needs. This is mostly the starting point.
List your projects on a scale of preference. It's advisable to make a comprehensive list of what you need at the moment based on your goals and objectives.
Ask which one you and your team can do effectively without waste of resources.
Critically search and evaluate agencies within the niche you are interested in. It's usually advisable to get reviews, ask friends and get samples of recent jobs.
Take a decision: You can decide to pay completely or part payment, depending on the terms and conditions. But make sure you use secure payment systems like PayPal.
There are lots of platforms that can enable you to hire experts. But you need to be careful with your choice and operation.
Some popular places for hiring freelancers include:
6. Collaborate
If you don't have partners or friends in the digital marketing kingdom, you may find it hard when you will need one.
In most cases, you don't need a damn to collaborate, make friends and associates. Look for people who can run to you and you can run into them too especially when you have challenges.
In fact, collaboration is among the best strategy to reduce digital marketing cost and improve ROI. The digital space is too wide for only you to exist. You need people to discuss intelligent and critical issues with.
So how Do You utilize Collaboration to Achieve Digital Marketing Efficiency?
Join an online forum: Online groups like Facebook, WhatsApp group, etc are increasingly becoming better marketing tools for digital marketers. Not necessarily selling your products, but to gain knowledge, insights, and advice that could turn your business around for good.
Follow Social Media Pages: There are lots of social media pages that are educative and beneficial to its followers.
For example, by following @elitescontent on Instagram, Facebook, and Twitter, one will never lack digital marketing tips.
In fact, some companies tell their secrets via their social media pages. Most cases, you can easily ask important questions and get free instant answers.
Attend Conferences: Attending digital marketing conferences and other industry meet-ups are very important avenues to gain more with less.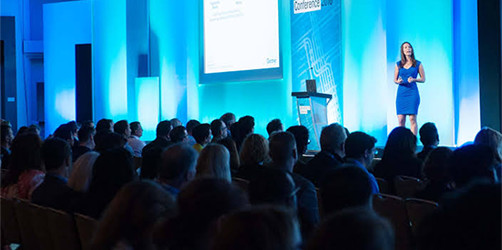 Image Credit: Yield
Despite the fact that most digital marketing conferences involve registration fees and probably accommodation and transportation. There are still some that are very close and does not require a high cost.
Attending conferences can greatly save you some cost if planned properly.
7. Focus On Value Than Sales
To gain digital marketing efficiency, you have to place emphasis on your customers' benefit more than anything else.
Focusing more on sales alone could make you forget the fact that customers' satisfaction is the essence of everything you are doing.
For example, most online businesses waste lots of money to run social media adverts simply because they want to sell a product.
The reason they are on social media is to sell, but social media is meant to be a social ground before the market ground.
The ability to focus on value and not just to sell could be gotten via developing a value-based mentality. I covered this in detail in one of my articles here. So I recommend you read to understand.
Related: Stop Annoying Your Customers And Grow with A Value-Based Marketing (VBM)

So, after reading this article, you will understand why focusing on value will save more of the digital marketing cost.
8. Create Evergreen Content
Evergreen contents are content that do not have quick fade moments. They remain relevant to the users for longer periods of time.
That's exactly the kind of contents online businesses need today. They are contents that are well structured to cater to unmet needs or answer important questions that your idea customers will always ask.
Like the name implies "evergreen" ; it does not die instantly. So, it demands to be planned and well crafted.
Creating such "ever-relevant" content will enable you to gain digital marketing efficiency.
These days there are lots of content online for a search engine to crawl and rank. So, to rank organically, you don't need to create content every second.
You only need content that will keep bringing visitors, engagements, and conversion. That's where evergreen content comes in.
Using evergreen contents as a way of reducing your digital expenses does not mean it's not the expensive stuff. It takes time and energy, and demands for consistency.
A good way to create evergreen content is to ask critical questions before creating the contents.
Asking critical questions before creating contents enables you to create evergreen contents in a more effective and efficient manner.
9. Utilize Content Repurposing
Content repurposing is simply using the same content you created, but in a variant format. It is also known as content recycling.
You know that popular saying "you can't eat your cake and have " it applies here as well.
You can't create a wack content and later you think you want to repurpose it. That's why I said it beforehand to create evergreen content. That's what makes content repurposing more efficient
But, how?
It's simple. A well-crafted content like the "evergreen" does not require much effort in turning them into any format.
You can easily turn or repurpose your content from article format to infographics, video, audio format without necessarily carrying out another research. But when the content is not a well-structured one, it takes more resources which limits your level of efficiency.
In fact, repurposing your contents is among the best ways to promote your online business with little or no cost.
For example, you can easily reform your podcast into articles and infographics, and post them on social media platforms or more.
Do you still have doubt how Content Repurposing can Boost Your Digital Marketing Efficiency?
If you do, am sure you will be amazed at what Adespresso
achieved via content repurposing
They repurposed their content and posted it on SlideShare. Guess what?
It resulted in an additional 3900 visits in the first ten days alone. It later turned to 11376 visits in the first 30 days. Am sure they are still reaping the fruits of repurposing.
If you look closely, you'll notice they were ranked twice by the search engine at less cost.
10. Leverage Social Media
Social media platforms like Facebook, Twitter, Instagram, Pinterest, Snapchap, etc, have become a must for online business survival.
Yet it seems more cost effective than lots of other digital marketing channels;especially when it's done right.
Utilizing social media platforms as a way of increasing digital marketing efficiency is really a big shot knowing that over 3.03 billion people are actively using social media platforms.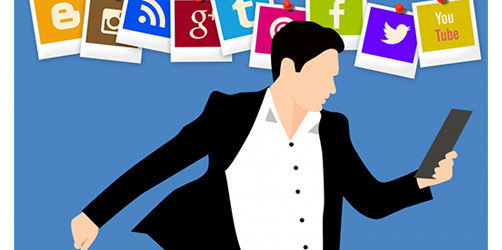 Image credit: Plixs

By constantly posting relevant contents on your social media pages, you could efficiently build your brand.
Social media platforms are used today to perform a variety of marketing functions such as brand awareness, sales including customer service center.
Even though in most cases it may take some time to see desired results; if done well, it can boost your digital marketing goals efficiently.
11. Utilize Automation
No matter how hard and smart man works, he cannot perform a job designed for a machine better and faster than the machine built for the task.
Lots of businesses are using marketing automation to improve their marketing operations, increase ROI and operational cost.
A survey of nearly 500 small business owners and leaders from the second annual report of Salesforce revealed that small businesses automating their activities are 1.6-times more likely to be growing than those that do not.
Running a company as a digital marketer or an online business owner is not a simple task. There are lots of tasks to execute and measure.
Related: 35 Digital Marketing Key Performance Indicators (KPIs) You Can't Afford To Overlook
You can run into the dilemma of asking which should I do now? Especially when you have emails to send, too many contents to share on Facebook, Twitter, Instagram etc, including attending to customers' request.
With the increased number of automation services, digital marketers can save themselves lots of costs. That's where automation comes in.
Schedulling your post is a good way to gain digital Marketing efficiency
You can easily schedule your social media post with quick tools like:
To engage your leads or customers on Facebook while you are sleeping, you could use automated machines such as

With its AI nature, it has the capacity to respond swiftly to your clients like a human being.
The efficiency of these machines does not just lie in its speed and multi-tasking ability, but based on the fact that some have free versions that could keep you on-the-go for a very long time.
12. Ask For Help
Now you may think this is silly, but never mind, it can save you a lot of costs. Asking for help does not imply that you will always beg for someone to do a job for you free.
Even though nothing is free, there are some who are willing to share helpful information without charges. It is mostly determined by the relationship between the two parties.
To save more digital marketing cost via asking for help, it's very important to ask the right question to the right person at the right time.
You can say, "I have Google to ask all my questions." Yes! that's true. But there are some technical questions you could really need specific answers.
Can asking for help reduce your digital marketing cost?
Yes of course!
There lots of ways to achieve that. You could as well join relevant social media groups or forum like Quora.
Apart from the fact that marketers use Quora to build brands by providing solutions, you can still ask technical questions and get relevant answers for free.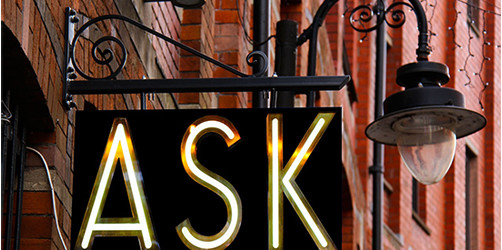 Other places you can get quick answers include:
Final Note
The need to minimize expenses is critical in order to increase ROI. But it must be done with care.
The truth is, using digital marketing channels to achieve your marketing goals and objectives is more effective. It also involves spending some amount to get what you want.
One could be spending $100,000 to reach a specific target while another could spend just $50,000 to reach the same target.
It all depends on the approach.
Here we are. I just showed you 12 proven ways to gain digital marketing efficiency. It's left for you to make do with it.
Did I leave any point you feel is also vital in reducing the cost of digital marketing efforts?
Drop your thoughts in the comment box. I'll be super happy to hear from you.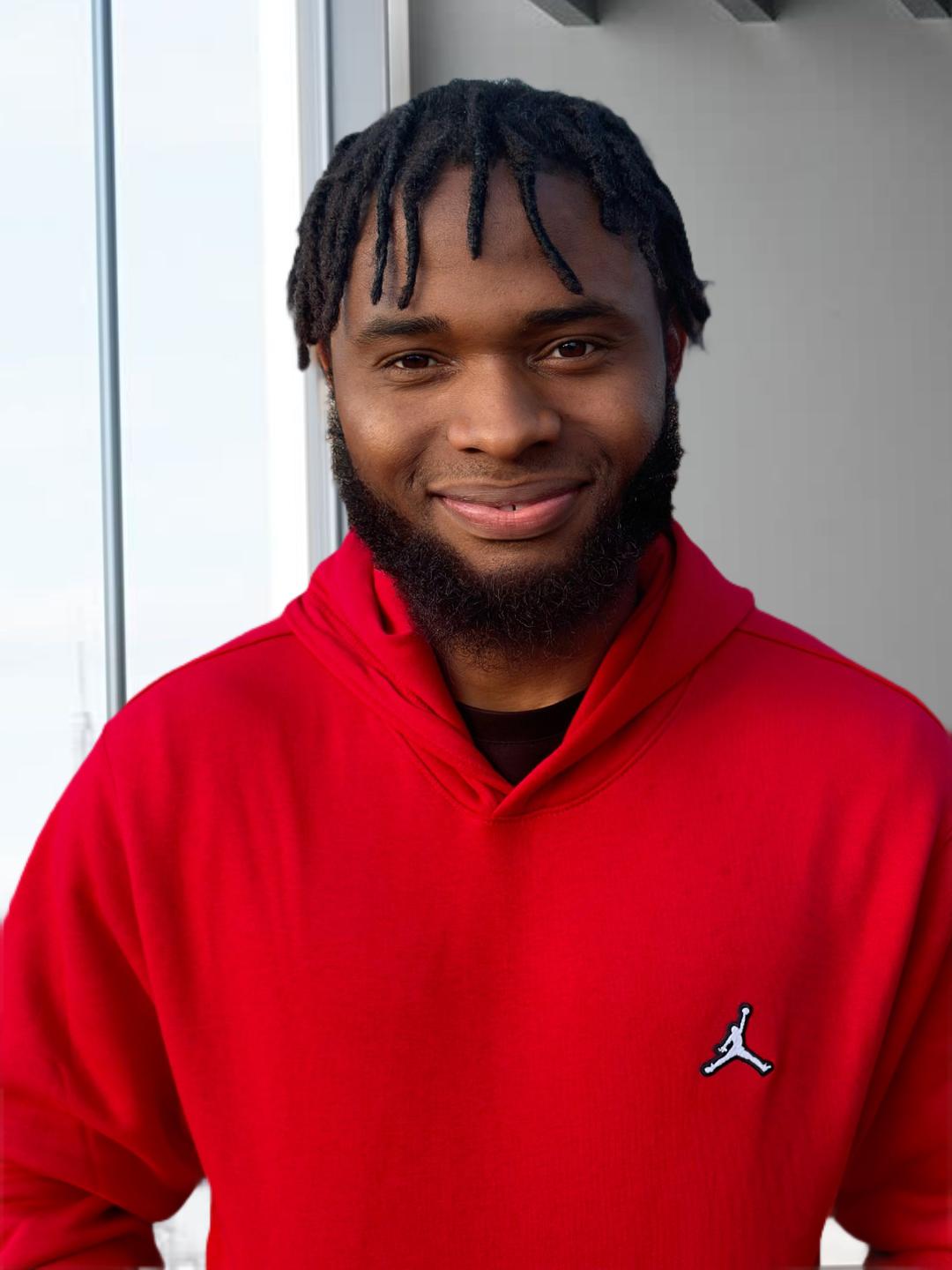 Jackson is an obsessed content marketing specialist. A brand storyteller, not a teller of stories. He is passionate about helping online businesses grow with compelling digital marketing strategies. Follow him on Twitter,  LinkedIn, and Instagram.